SMART ECO-CONTROL SYSTEM
Facility and asset management have been increasingly challenging.the ECS(eco-control system) is a cloud-based building management system that provides single point of control for fresh air and filtration. Using ECS is one-step control to help you improve your management anywhere anytime. With the powerful software and sophisticated monitor sensors, the connectivity has never been smarter. It enables the optimization on:

Facility and asset management cost reduction and risk minimization Individual equipment reliability Equipment maintenance improvement Data excellence.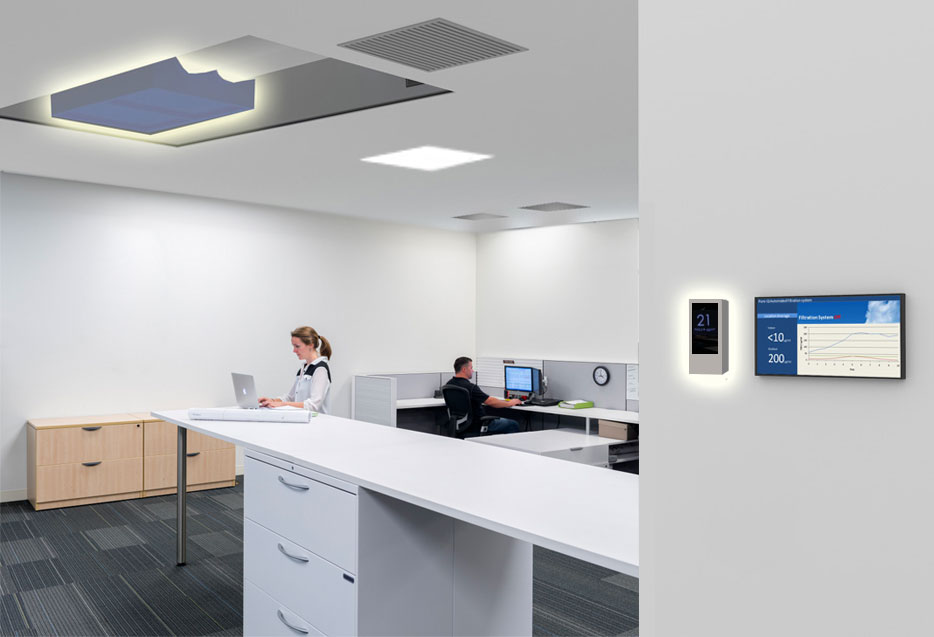 PARTICULATE AND SMOKE FILTRATION
MedicalStandards's Pure-Qi ceiling-mounted air purifiers are modular, highly customizable systems that come pre-installed with polypropylene particulate filter media that is capable of removing > 98% of particulates–including smoke, PM2.5, and microbes–on a single pass.