INDOOR ENVIRONMENTAL QUALITY ASSESSMENT

This assessment is our most common service which aims to identify whether there are any indoor environmental quality issues in the occupied space. We not only offer a comprehensive test panel sampling for common indoor pollutants, but also conduct a walkthrough to identify areas of concerns and how to mitigate them.

Reasons to conduct this type of assessment include gauging the environmental quality of a new renovation, regulatory compliance with international standard (EPA, OSHA, etc.), and help identify what may be leading to staff discomfort and/or complaints.

Common contaminants tested include: air – PM2.5, formaldehyde, TVOC, lead, benzene, radon, ammonia; and water – chlorine, lead, colony count, nitrates, heavy metals, etc.
PM2.5 AND BUILDING TIGHTNESS INVESTIGATION
PM2.5 pollution is an unavoidable topic of concern.

This investigation audits a building's envelope tightness, HVAC system, recirculating filtration, and occupant activities to ultimately determine how much protection the building is providing from outdoor particulate pollution. We also measure carbon dioxide levels to determine whether a tight space is providing sufficient fresh air for the occupied space.

Using a combination of handheld instruments and continuous monitors, we can identify leaky windows and doorways, saturated filters and purifiers, indoor sources of dust, and the space's PM2.5 action level--the outdoor PM2.5 level at which the interior environment is projected to surpass standards.
CHEMICAL AND ODOR INVESTIGATION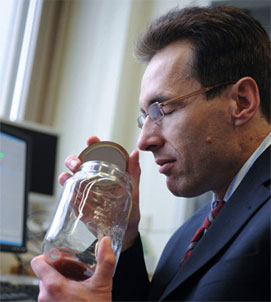 This investigation has two purposes:

1) identify an unknown odor

2) determine what chemical is leading to elevated TVOC levels after conducting an indoor environmental quality assessment. We do this by utilizing an advanced TVOC analysis method––which can identify over 65 different VOCs in the ambient air as opposed to a single cumulative concentration that is usually derived––then comparing the results with odor thresholds and reference standards to determine what chemicals occupants may be sensing. We also use real-time TVOC sensor that allows us to "bloodhound" and identify indoor sources of chemical emissions.
OFFICE RE-STACKING PROJECTS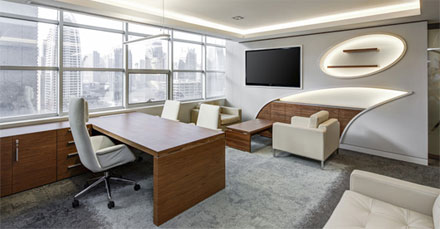 Office re-stacking projects need to juggle not only the complexities of a typical renovation but also take into consideration how to limit renovation pollutants contaminating the occupied workspace. This type of project utilizes a variety of our services to ensure that emissions created during renovation do not enter the occupied workspace.
Material Auditing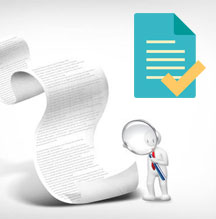 Test renovation materials and review results to determine compliance with emission standards and minimize the usage of low-quality or counterfeit materials.
Phase Testing and Bi-monthly Walkthroughs Conduct on-site investigations at determined intervals and milestone events (prior to construction, after renovation, after furniture move in, etc.) to help identify offending materials. Air quality issues necessary action plans will be communicated with on-site personnel to accelerate the mitigation process.

Continuous Monitoring
Continuous monitors are installed in the renovation zone and "buffer areas" to provide 24/7 monitoring of a project. The monitors are connected to the web so that readings can be accessed on any device with an internet connection and are set to send alert notifications to the administration team when pollutants surpass a threshold.
LEED (V2009 AND V4) AND WELL CONSULTATION AND TESTING
LEED and WELL projects can get complex and overwhelming.
We help clients achieve the air and water concepts requirements by determining the most practical features for a project space and designing and implementing strategies to accomplish the said features. We provide diagnostic air testing with real-time instruments to give instant results and also design filtration solutions to ensure the project space complies with LEED and WELL's stringent air quality requirements.